Project Import, November 17th. We experienced the privilege to have Nate Hassler, from Modified Magazine, visit Project Import in preparation to feature Kiet Le's "Grocery Getter" Honda Accord. A Honda Accord, normally the father's family-car pick; asking his wife for a coupe, but maintaining some family responsibility. The carrier of milk, eggs, and bread. The "Grocery Getter". Not this Accord!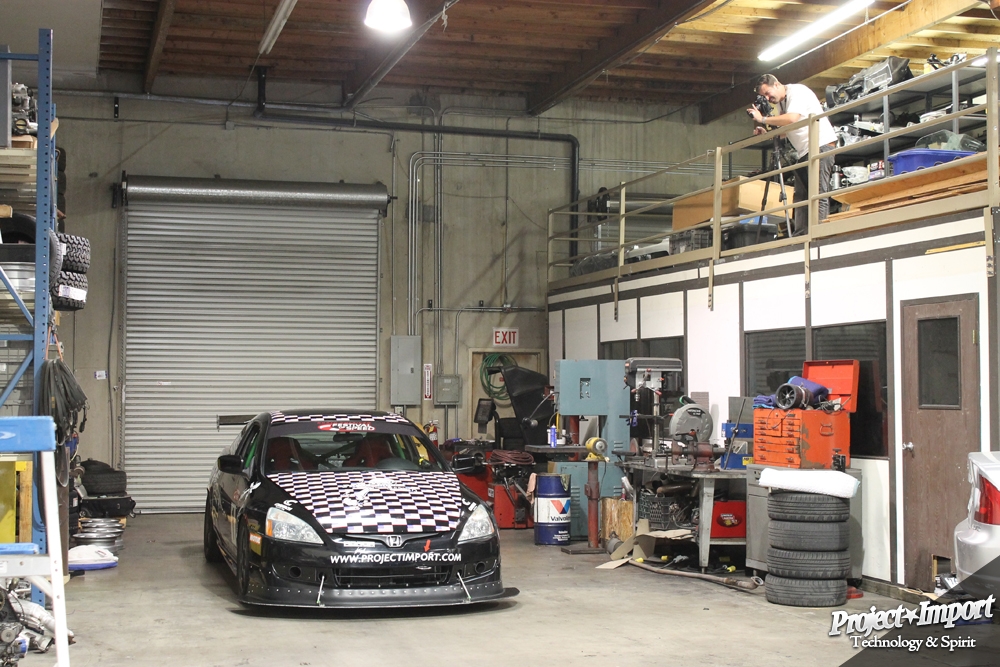 Because the Accord is such a rare platform for road racing glory, it peaked the interest of the folks at Modified. The Accord, flexing a J35 complete swap from a 2007 Acura TL type S, makes it even more of a jewel in the rough. APR GTC 200 rear adjustable wing, PI special alumalite splitter, and Tein Mono Flex suspension screams "I am tired of the norm!" while throwing the milk out the window. It is a great platform with stability at high speeds due to weight, wheel base, added aero, and all the torque to get there. We strive to perfect the car as we go, buying new components between races. The car has come a long way since its first track event early this year. It shows considering this car was consistently a second behind Greddy's turbo Scion TC in the Redline Time Attack series.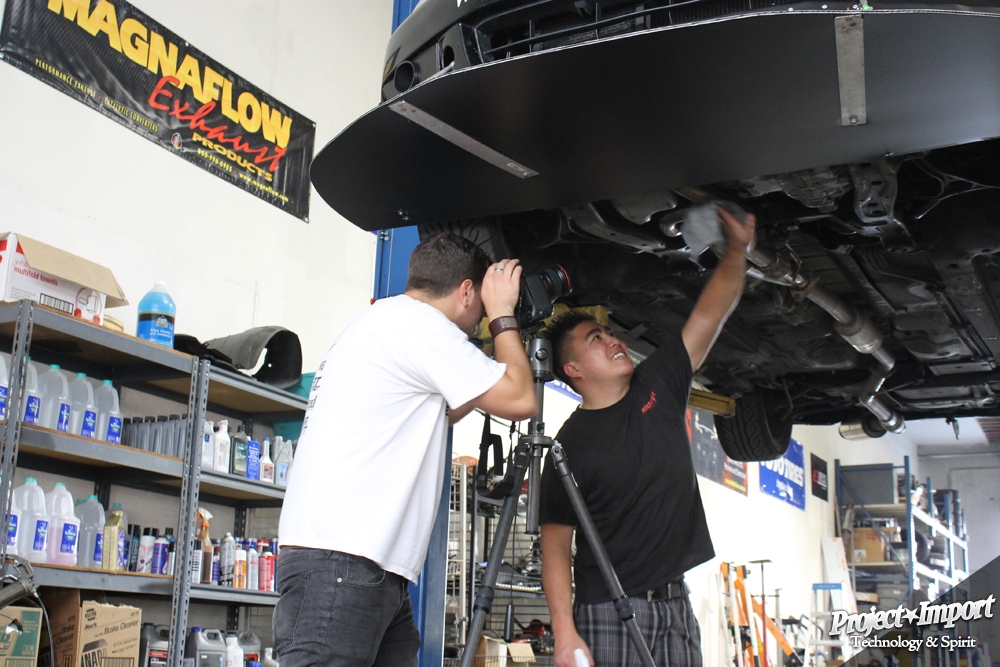 Being that we had returned from Vegas Motor Speedway a few weeks before, the car looked as though it had just come off the track – the look that Nate was searching for. Although we cleaned the car a bit, there was no added glamour to the Accord. We did not try to perform a wire tuck, Password fender washers. Nope. What you see is what you get. Nothing but hella functional here kids!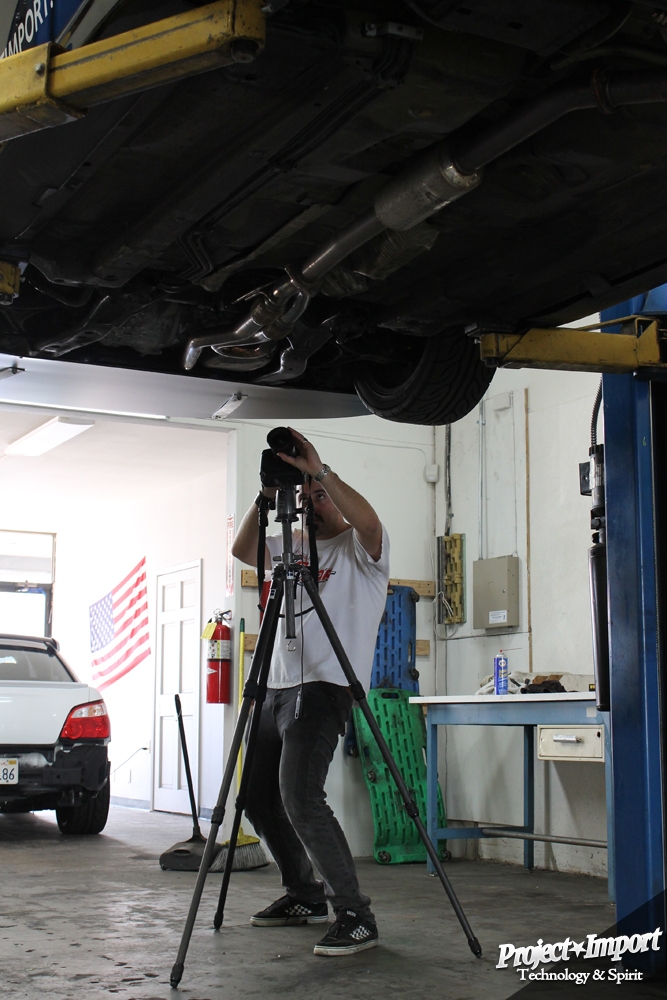 The shop was cleaned the best we could, moving builds in and out of the shop. All of this while ensuring that our customers were kept a priority! It was great seeing a professional at work. Nate showed us what's up, showing up with his large Canon DSLR and monster tri-pod. He took a variety of engine shots, however under body and exterior shots was the core of the shoot. Sadly we didn't perform any e-brake drift moves or burnouts for him, but we are greatly appreciative of the honor. We hope to see him again soon to show off another one of our prized cars.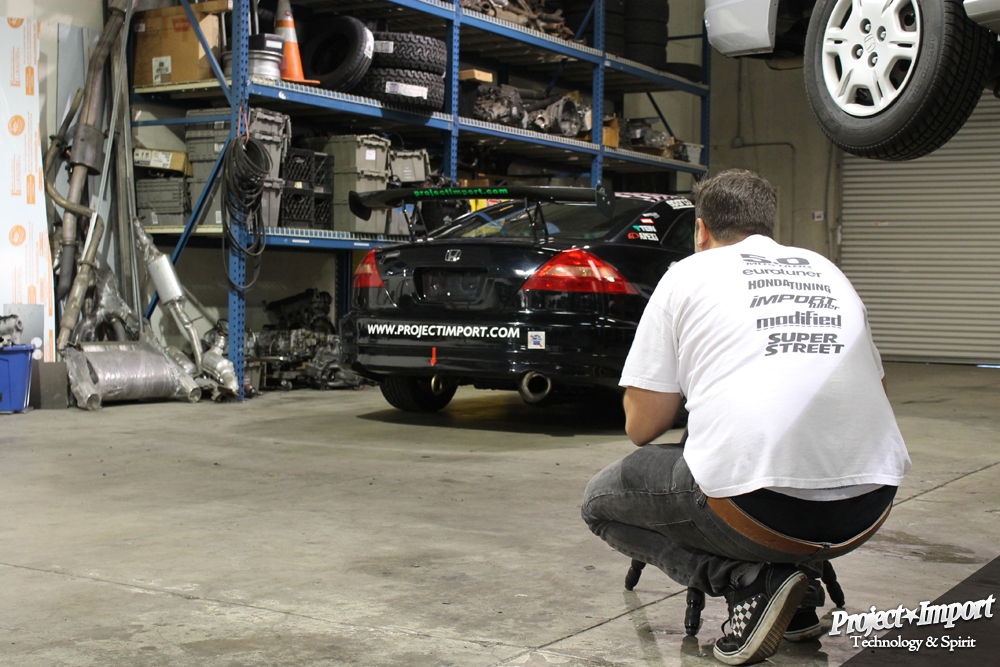 Special thanks to our sponsors Eibach Springs, Church Automotive Testing, A'PEXi, Sparco, WHITELINE, Spec Clutch and Motul.
https://www.projectimport.com/wp-content/uploads/2011/11/Accord-photo-shoot-2.jpg
667
1000
piadmin
https://www.projectimport.com/wp-content/uploads/2018/02/pi-orange-site-logo.png
piadmin
2011-11-22 18:49:23
2016-10-20 12:33:27
Modified Mag: Grocery Getter photo shoot