https://www.projectimport.com/wp-content/uploads/2011/12/IMG_4770-copy.jpg
667
1000
piadmin
https://www.projectimport.com/wp-content/uploads/2018/02/pi-orange-site-logo.png
piadmin
2011-12-21 19:04:25
2016-10-20 09:49:06
Project Import petrol fill: Volcom Style
Project Import had the opportunity to be asked to be a WHITELINE Performance Center. What does that mean? We are official representatives of  WHITELINE USA and Australia.
Got to love big banners.
Being a WHITELINE Performance Center (WPC), makes us an authorised specialist tuner with the ability to sell, fit and tune WHITELINE's quality range of suspension products. It's the perfect upgrade proposition. With so many high complex chassis set ups, merely purchasing the product is not enough these days. The ability to service the consumer with technical advice, installation and tuning knowledge allows us to build a set up that will meet the customer's plan while not sacrificing the overall performance at any level.  (Sorry HellaFlush you look cool, but…)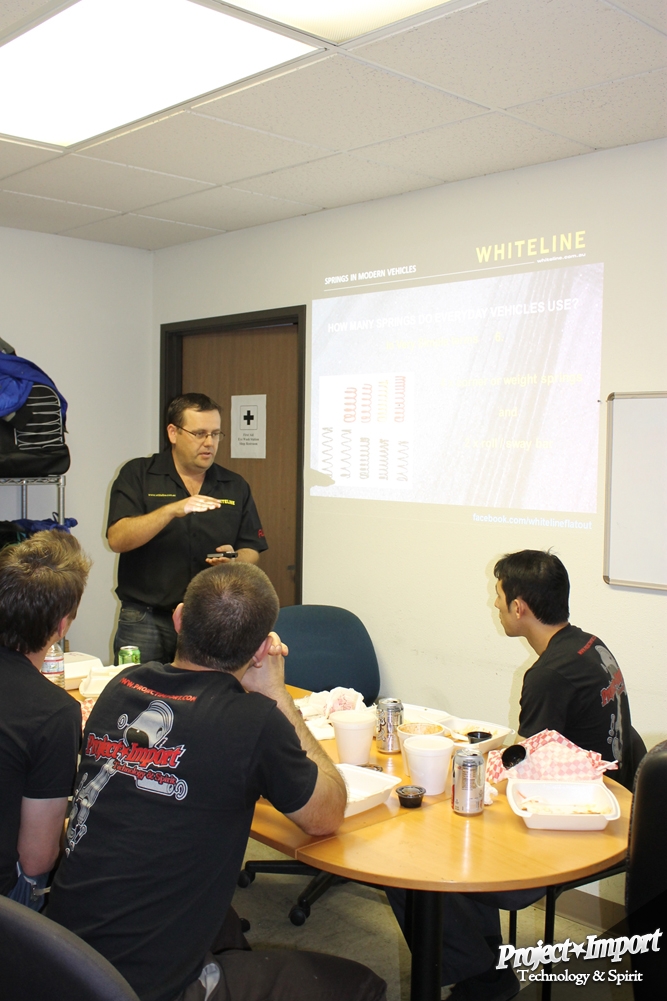 Doug from the Aussie side of WHITELINE went into great depth to explain, roll centers, virtual roll centers, and many other suspension geometries and how they tie into a lowered cars center of gravity and their related symmetric and asymmetric suspensions designs. Then enlightening and giving more depth on sway bars, springs and dampers / coilovers, tires <(the overlooked "spring" that is the starting point for every suspension) and of course your suspension bushings which really tie into your total grip. Not just throwing parts on because someone on a forum says they work.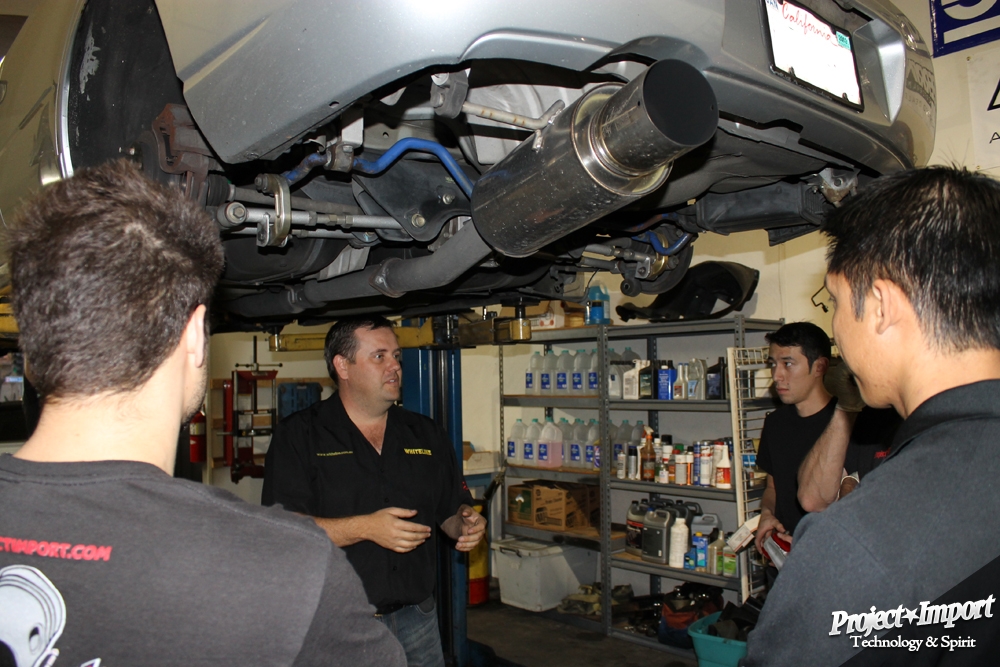 We can discuss in real world situations why a 24mm rear sway bar may not be the best setup for your Honda, or why up grading your Subaru's front endlinks may be all you need.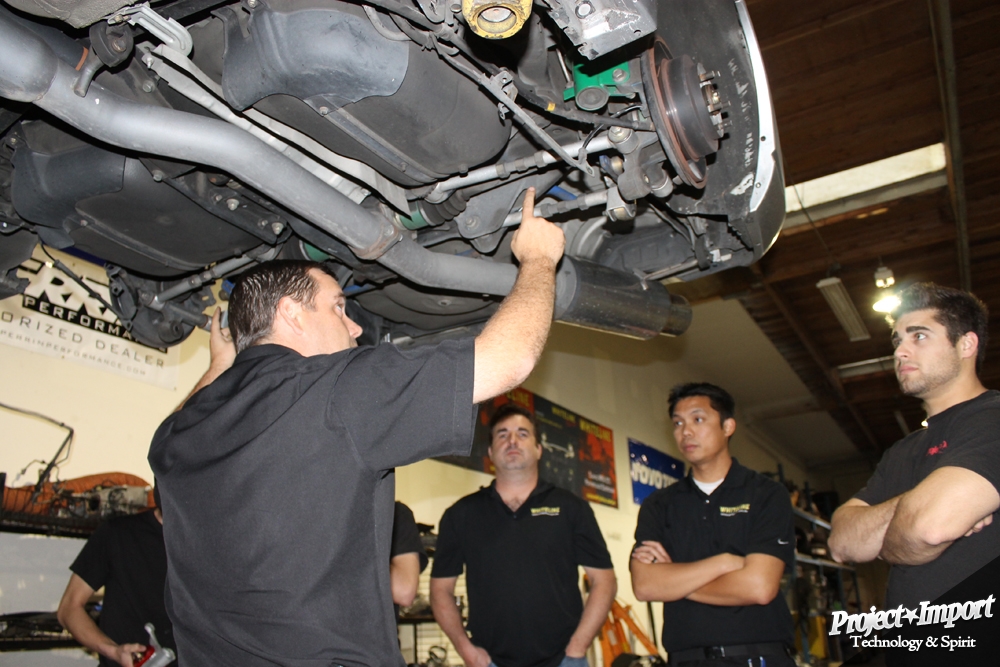 So if you have any questions feel free to give us a call or stop by the shop, we will be more than happy to go over suspension ideas for your vehicle.
Special thanks to our sponsors Eibach Springs, Church Automotive Testing, A'PEXi, Sparco, WHITELINE, Spec Clutch and Motul.
/
0 Comments
/
by piadmin
https://www.projectimport.com/wp-content/uploads/2018/02/pi-orange-site-logo.png
0
0
piadmin
https://www.projectimport.com/wp-content/uploads/2018/02/pi-orange-site-logo.png
piadmin
2011-11-12 18:55:29
2016-10-20 09:45:08
Project Import: WHITELINE Authorized Performance Center